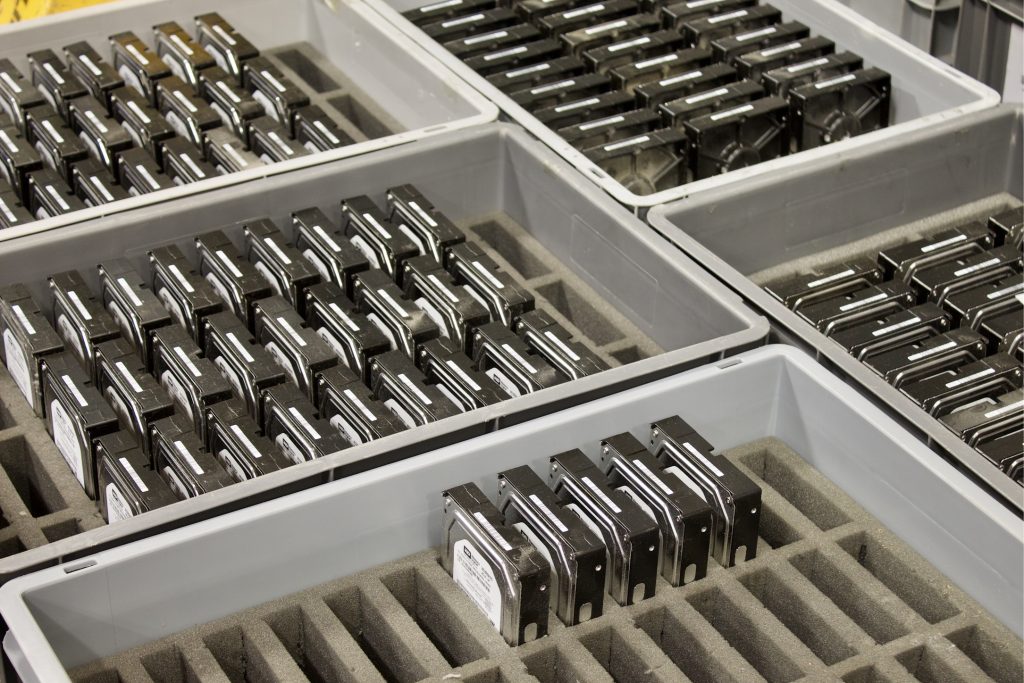 We all need reliable partnerships to support our business needs. When it comes to the supply of parts & drives, you need look no further.
Parts Supply is very much at the core of what we do at Ultratec. We are proud to have been supplying the IT industry with quality parts and drives since 1996.
We always strive to be as competitive as possible, but that all becomes somewhat irrelevant if it's not backed up by outstanding quality. Our extensive expertise and experience in our in-house R&D enables us to process in excess of 5000 drives in our facility each day.
Each unit is data erased to an approved standard, rigorously tested to a 100% health condition, cleaned and packaged to a grade A product. Ultratec Group is an accredited data security company, pioneering in hard disk drive reverse engineering.
Stock holding of in excess 250,000 units, we are Europe's premier drive supplier and will be able to provide a solution for your needs.
Our dedicated team of Sales & Purchasing representatives has a wealth of industry experience and is always on hand to assist and provide guidance.