About Us
UltraSupport Services (USS) is the division of the Ultratec Group focused on the provision of third party maintenance for server, storage and networking equipment that have gone beyond the initial warranty period with the vendor.
Channel only partner
USS only provide third party maintenance (TPM) services to the channel community: we do not have any end-user contracts.
The UK third party maintenance market has consolidated significantly in recent times and a large number of former channel-only providers have been absorbed by companies whose main focus is on winning end-user business.
The result for the channel has been significant conflict with TPM suppliers who were previously channel-only now targeting the same end user base. At USS our channel partners can rest assured 100% that this will never happen.
Supported Vendors
We support all the industry's major vendors, but also an ever expanding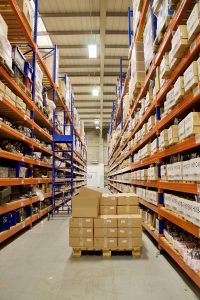 selection of the tier 2 niche vendors, including:
HPE, Dell EMC, SUN Oracle, Hitachi Data Systems, NetApp, Fujitsu, IBM, Cisco, Juniper, Brocade, Extreme/Nortel.
Please contact us for specific product enquiries: 01438 211 220.
Parts are held in our forward stocking locations (FSL) and are replenished from our central warehouse in Stevenage.
Field Engineering Coverage & Service Levels
Our dedicated team of in-house field engineers provide UK-wide coverage and provide flexible SLA's including 4 hour fixes to the vast majority of UK locations.
Understanding the high levels of service that our channel partners expect: our latest verified KPI's delivered a per annum service level attainment of 96.5% which is significantly above the current industry average.
24×7 Service Desk
Our 24×7 UK based helpdesk is available to log all incidents. Service calls are handled by experience engineers who will diagnose and either resolve remotely or arrange for a part & engineer to attend site within the agreed SLA.
Service-desk Number: 01438 211 207.
Professional Services
In addition to hardware maintenance, we also offer a range of professional services which cover storage, server and network consultancy services through to nationwide deployments for the retail sector with pre-staging from our technical centre in Stevenage.
For more information please call 01438 211 220 and ask to speak to the sales team.
Terms & Conditions
Please click here for our Terms & Conditions.
For additional information and quotes