Destroy data carriers onsite with a MAXXeGUARD Disintegrator unit from Ultratec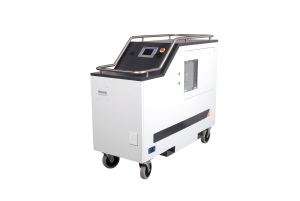 Ultratect is the world's first officially appointed MAXXeGUARD distributor to the UK and Ireland. The MAXXeGUARD disintegrator unit provides data destruction on your site, available whenever you need it. Thanks to our years of experience in the data security market and the development of MAXXeGUARD technology, we are uniquely positioned to provide government-approved data security hardware, as well as full service and support.
At Ultratec, we also supply special build MAXXeGUARD units with additional useful features, including autoloaders, photographic evidence features, and automatic serial number recording.
MAXXeGUARD features
The MAXXeGUARD disintegration unit is a government-approved high security level shredder. It is capable of destroying a range of data carrying devices, including:
Hard drives
Tapes
CDs
Smartphones
Tablets
USB sticks
Choosing a MAXXeGUARD for your data destruction needs, you will enjoy a number of benefits, including:
On site data destruction
Programmable Disintegration to 1mm
Full service and support available
Low noise
User-friendliness
Fast, easy and inexpensive blade replacement
1 year manufacturer's warranty